Small Business and Professionals
BRANDING & GRAPHIC Design Services

I will help your business stand out from your competitors and be recognized by your customers everywhere.
Graphic Design Services for Small Business and Professionals
You need your customers to recognize your business, as unique, and building a solid brand works with customer recognition.  Competition is part of the challenges in business, and you want your customers to understand that you are different in your market, you need to Stand Out, so they recognize your products and services.
Whether you're looking for a spectacular new logo, renew an existing one, design flyers, a new website, starting a new business, and need to create your branding, I can make it happen.  Look at the services I provide, and contact me for a free quote.
Logo
Customized to represent your business identity in the right way.
Promo Items
The customers will remember your business even more if you gift them a branded item.
Business Cards
Make a favorable first impression when delivering your contact information.
Social Media
Draw your customers attention within all your Social Media Profiles.
Uniforms
Build awareness of your company everywhere you and your team goes.
Branding
Branding promotes recognition.  Your brand helps set you apart from the competition and get your customer's attention.
Packaging
Whether they admit it or not, people do judge products by their package.
Print Design
Let your company shine along with all your stationery and written communications.
Web Graphic
Designing beautiful elements that enhance the look of your site and engage your audience.
Le me help your business Stand Out from your Competitors
Graphic Design & Branding That Makes Your Business Be Recognized.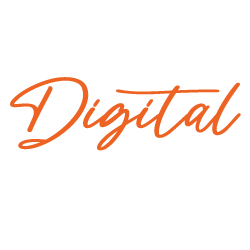 Digital Marketing by Zaida Carrion
Web Design, Website Re-design, Graphic Design, Website maintenance, Social Marketing and SEO.