Small Business and Professionals
MARKETING Package Offer

Website
Logo
Business Cards
Flyer
Social Media Kit
Google Registration
Facebook & Instagram Page
Local Directory Registration
A COMPLETE PACKAGE FOR YOUR BUSINESS
Do you need to bring your business to Live?  Thinking about starting or improving your Home-Based Business?  Already have a Business that you would like to grow?
Bring your business to live with this Complete Business Marketing Package. A great option if you are thinking to start a business from home, already offering services, or need a makeover of your existing business. With this package you will have everything you need to develop your online presence, and start growing your business and get noticed by future customers.
Website Design
Modern customized responsive website design with up to 3 pages.  Complete installation in your hosting. Full backup once installed.
Logo
A custom logo design that will reflect your business brand. You will received the logo in several formats including color codes. Also your will see your logo presented in several media.
Business Cards
500 printed business cards.  Business cards are still a part of your business marketing. Make a favorable impression when delivering your contact information.
Flyers
50 Printed 8.5″ x 5.5″ flyers.  Promote your business the right way with a professional design flyer.
Social Media Kit
Start your promotion immediately.  You will receive 12 Graphic Designs to post on your Social Media Networks. That's 6 weeks of twice a week promotion.
Google Registration
An essential marketing strategy for your online presence.  This service includes registration on Google My Business and profile creation that will provide your customers with all your business information.
Facebook & Instagram Page
One of the most important marketing tools for a business to grow your business presence.  The service includes the creation of the Facebook page including the company information, and graphic design of the cover business profile.
Local Directory Registration
Registration of your business in your local directory and developing your profile in harmony with all your social networks registrations.  This is a very important strategy to increase your website ranking with Google and boost your social media.
ARE YOU SERIOUS ABOUT YOUR BUSINESS?
Get This Complete Package
Once I receive your request, I will send you an email to know more about your business and the necessary details to start with your package.  Only a $175.00 deposit is required for this package and the balance is due once the job is completed.  If interested in the payment plan, then the first payment is required in order to start the job.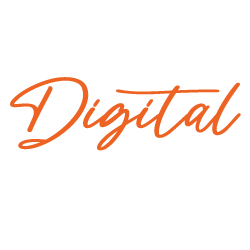 Digital Marketing by Zaida Carrion
Web Design, Website Re-design, Graphic Design, Website maintenance, Social Marketing and SEO.