Small Business and Professionals
SEARCH Engine Optimization
Services
Today's consumers rely on search engines to help them find everything from restaurant recommendations to B2B software providers. And if you want to attract them to your site, you need search engine optimization.
IS YOUR BUSINESS ONE OF THE OPTIONS FOR CUSTOMER SEARCHING YOUR BUSINESS?
SEO for Small Businesses and Professional Websites
I want you to make a simple exercise to know if you need SEO.
Open a new tab in your browser
In the search space type your business main service, for example "accounting services".
Now, check if your business is in the map section or as one of the options on that 1st page. (the ones mark with "Ad", don't count, in those businesses are paying big money to be there).
Is your business on that page? If not, you need to improve the Search Engine Optimization for your website.
You can do the same exercise for several terms, that you think are the ones that your customers will be looking for you because maybe you come up with at least one.
My main goal is to help you increase your chances of being on the 1st page of the main search engines like "Google".
These are some of the necessary areas for Search Engine Optimization (SEO).
Technical SEO Optimization of your Website
IMPROVING YOUR MEDIA PRESENCE
Measure of SEO performance metrics

WEBSITE AUDIT & OPTIMIZATION

Website Homepage Optimization

Broken links & 404 errors check
Complete required steps to improve website for the selected keywords terms.
Complete necessary steps for Local SEO.
Registration on main Search Engines

CMS, Plugin & Themes Updates
Site Monitoring for updates, spam comments, and uptime.
Broken Links & 404 errors check
68% of all online activities start with search engine
Is your business website one of the results?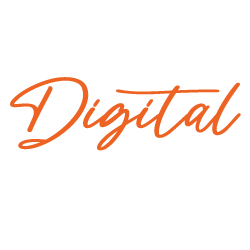 Digital Marketing by Zaida Carrion
Web Design, Website Re-design, Graphic Design, Website maintenance, Social Marketing and SEO.